"I am at your service.
What is it I can tell you?"

21 June 2005

IRONY
From: Wilson
Q: It's ironic that someone asked of your opinion on The DaVinci Code just a couple of months ago and now you're in the cast of the movie based on it. I am curious to know how you got the role of Teabing. I'm ecstatic you will be in it and would love to know your views on the book, movie and your role.
A: This job, like most, began with a phone call from my agent in Los Angeles setting up a meeting with the director Ron Howard, who was shortly to be considering actors in London. Bill Nighy tells me he was one of them. After half an hour's chat at the Dorchester Hotel, there was another call saying the part of Teabing was mine.
I am very impressed with Akiva Goldsman's cunning adaptation of Dan Brown's book, which allows the history of the Grail to be presented cinematically. There is an awful lot of conversation in the novel which wouldn't easily make for a good film, where action is as important as talk. The actors have been rehearsing it round a table with Messrs. Howard and Goldsman.

INNUENDO
From: Kristina Johansson, Sweden
Q: Just heard about you playing Teabing in DVC (of which I'm a fan) and I must say I'm ambivalent about it. When I read the book I pictured you as Sauniere, incidentally! I am very much an admirer of yours, but, I have to ask, won't it feel weird to play a character younger then you? My second question is about the sexual innuendo riddled conversation between Sophie, Teabing and Langdon which always makes me feel a bit queasy. It's one of the most annoying passages of the book. How do you feel about playing a character who is a rather, well, embarrassing, dirty, old man?
A: I can't find a precise reference in the novel to Teabing's age but as an Englishman with polio he probably caught the virus during its last epidemic in UK which was in 1952. I recall it well. It was then known as infantile paralysis. This would make Teabing roughly my own age. I think it unfair of you to call anyone, like me, who has sexual urges as being dirty. Anyway he is far too obsessed with chasing the Holy Grail than to do more than flirt with Sophie.


For more about The Da Vinci Code be sure to read

More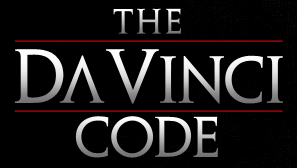 The Da Vinci Code opened worldwide in May 2006